Title: Seasons in Atlantis
Artist:
_phoon_
Rating: PG
Prompt: ART NOUVEAU! Anything or anyone done in the style of Art Nouveau. I love Mucha! I'd love to see the characters done but how cool would a puddlejumper be done in the Art Nouveau style?
Medium: Photoshop CS3
Pairing(s): None
Notes: Wish I'd had more time for this! I'm fairly pleased with it. I'll probably go back later and fiddle! Anyhoo, one down, one to go!

Preview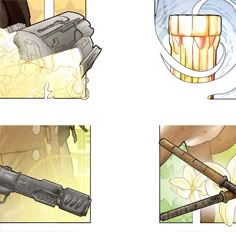 Edit! Just to say thank you for all the comments! I really appreciate it!